Food day!
Let's talk about good food.
Like a lot of King County residents and people across the country, I get pretty excited about food that is nutritious, sustainable, and delicious–which is why I want to tell you about Food Day on October 24th. It's a well-known fact that diets based on high-calorie but low-nutrient, processed foods are contributing to skyrocketing rates of heart disease, obesity, and diabetes across the country, while at the same time, millions of American families struggle to put healthy food on the table each day.  Bringing communities together to address these problems is what Food Day is all about; it's an annual holiday that involves citizens and leaders in communities across the country to discuss, strengthen, and celebrate the movement for healthy, sustainable, and accessible food for everyone.
Three of Food Day's main priorities are promoting safer, healthier diets; supporting sustainable and organic farms; and reducing hunger.  These are all things that the Hunger Free team at United Way has been working  toward year round. For example, one partnership we're pretty proud of is the Rainier Valley Eats project, which strives to ensure sustainable, locally grown food and food education for residents of South King County. Another is the Bridge to Basics program, whose volunteers have helped thousands of families gain access to public benefits like Basic Food stamps.
Now it's your turn.
With Food Day just around the corner and events and celebrations happening all week, there are plenty of ways for you to get involved.
Join the Conversation!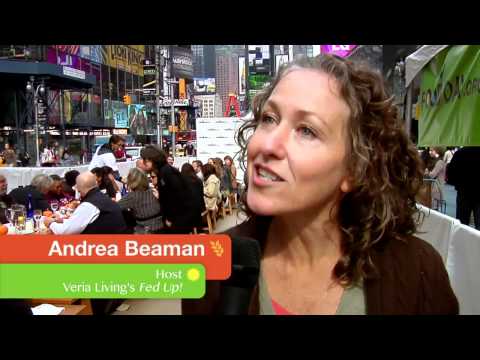 Thousands of people are talking about how we can change food systems, eating habits in America and encourage people to Eat Real. There are several great videos, webinars, and resources at www.FoodDay.org to help you learn more about the America's food landscape, and about what people are doing to make it better. After you've checked that out, you can also help raise awareness for this completely grassroots holiday via the social media like Facebook and Twitter (#FoodDay2012).
Join the Celebration!
All of next week, there are dozens of exciting events happening all around us. From cooking classes to community dinners and a chance to work in local  gardens, there are lots of  great ways to volunteer your time,  eat great food,  and become a part of the local, sustainable, and healthy food movement happening in King County.