KING 5's Paul Silvi with Seahawks coach Jim Mora on Mount Rainier
KING 5 News sports anchor Paul Silvi interviews Seattle Seahawks coach Jim Mora about United Way's Climb for the Community. The interview takes place at Camp Muir on Mount Rainier as the Climb team prepares to summit the mountain.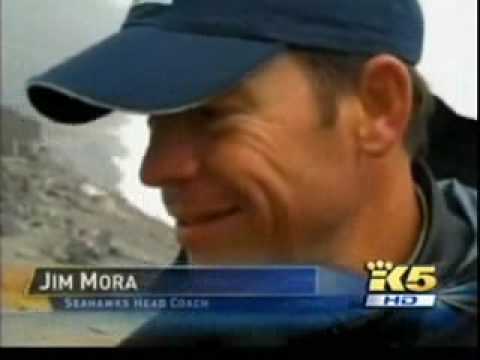 In the following clip, Silvi shows the challenges facing the Climb team. CEO Tod Leiweke, NFL Commissioner Roger Goodell, United Way of King County CEO Jon Fine and United Way Board Chair Molly Nordstrom are part of the climb team. The event is a fundraiser for United Way's Response for Basic Needs, which helps families, disabled people and seniors who are being hard hit by the economic downturn. You can help by giving $5 and asking 5 of your friends to do the same.